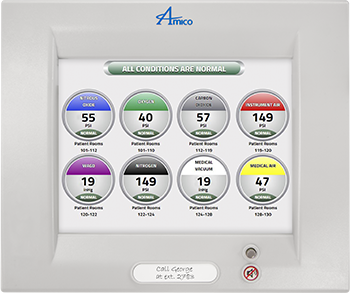 Medpipe is privileged to be an exclusive master Amico medical gas equipment supplier .

At Medpipe, we maintain a large and diverse inventory to satisfy you facility's needs.
Wall and Ceiling Gas Outlets
Medical Gas Area And Master Alarm Panels
Zone Valve Boxes
High Pressure Gas and Liquid Manifolds
Hose Reels
Gas Tracks
Pedestals
Ceiling Services
We also carry a complete line of Retro-Fit products to instantly update your old and obsolete medical gas Equipment.